When I teach web writing (mainly in the class we have on the books here at UIUC called "Writing Technologies"), I teach students various ways to create handwritten (or seemingly handwritten websites). These sites are usually fun to read, but they also illustrate the technological parking lot that is the web.
Of course, that publishing powerhouse
The Perfect Speling Press
has a handwritten website, but the real master of the genre is
Eugene Hsu
. Hsu tags his images to make them accessible to users browsing via screenreaders; the tagging also makes his site indexed when you search for such things as robots and orange drinks.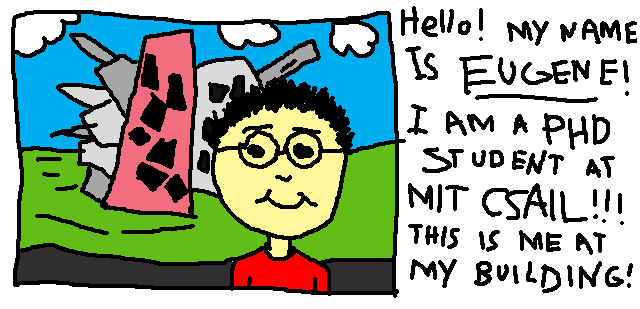 Something or someone somewhere recently brought me to a handwritten website by Miranda July; she writes her site first on her refrigerator and then on her stove. It's a sequence of pages that starts
HERE
and cycles through about a dozen images.
Maybe I should start blogging in handwriting as a sort of antithesis to the cell-phone blog.